Recent events have shown us just how important a role social networks play in disseminating information, for better or for worse. Our expertise in opinion research – particularly online – enables us to share with you a few points and dynamics that we feel are important to note:
A political staff in trouble. President Emmanuel Macron, who had been benefiting from the post-retirement lull, has returned to a volume of presence (peak of 370,000 mentions on June 30) and negative sentiment (75%) similar to April's levels. On the opposing side, all attention was focused on Jean-Luc Mélenchon. He reached levels of mentions almost equal to those of the 2022 election, and far superior to the pension reform. Marine Le Pen, on the other hand, is much more discreet, maintaining a perfectly stable presence. However, neither has seen any significant change in sentiment!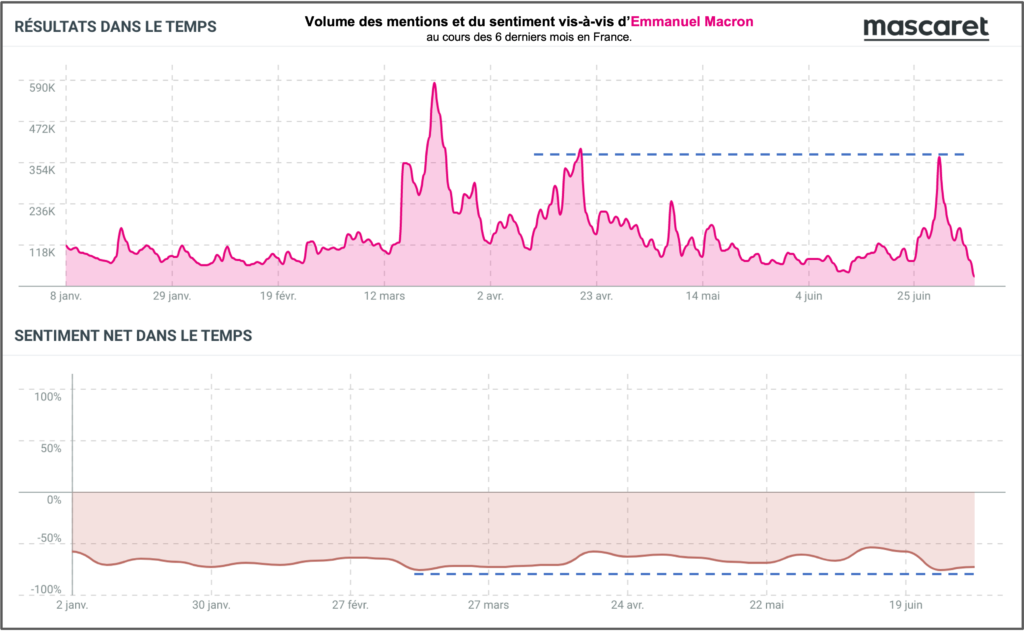 There were also some weak indicators. For example, the lexical field surrounding the events: compared to the terms "demonstration" or even "revolt" that were used to describe opposition to pension reform, "riot*" won the semantic battle for the June events. Opinion also clearly took a rapid fall on the subject of riots, peaking on June 30 at 80% negative sentiment. The record was beaten – with 90% of negative content – by the PR's proposal to "cut off social networks": users of all stripes did not appreciate this, and the first reaction was largely to equate this type of action with those of an authoritarian regime…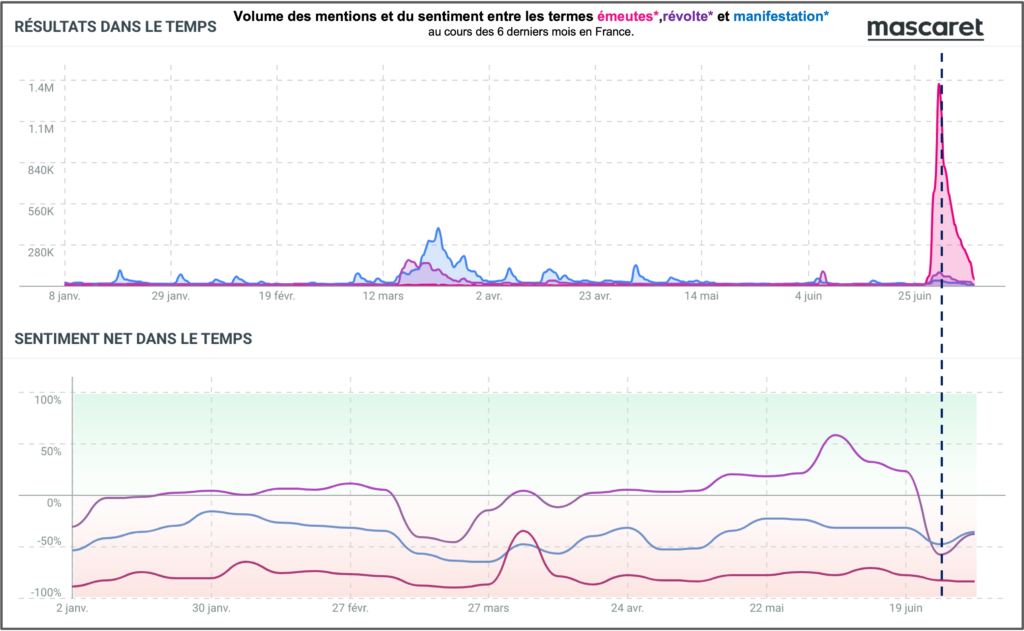 Don't hesitate to share your thoughts, comments and opinions on these subjects with us!